Volume Booster ♥
4.1
Volume Booster – Give Your Phone's Volume a Boost
If you think your phone's volume is low and you aren't able to enjoy listening to music because of the low audio output then this volume booster is a nice app for you. Volume Booster is a useful app which helps you make your phone considerably louder and enhances its sound quality manifolds, turning it into a media player. It optimizes your phone's ability to produce sounds and ensures that its audio output is considerably boosted. You will be able to hear calls and listen to music in much better sound quality than you were ever before after using this app. It provides you more control over your phone's volume and allows you to set different audio settings for different tasks.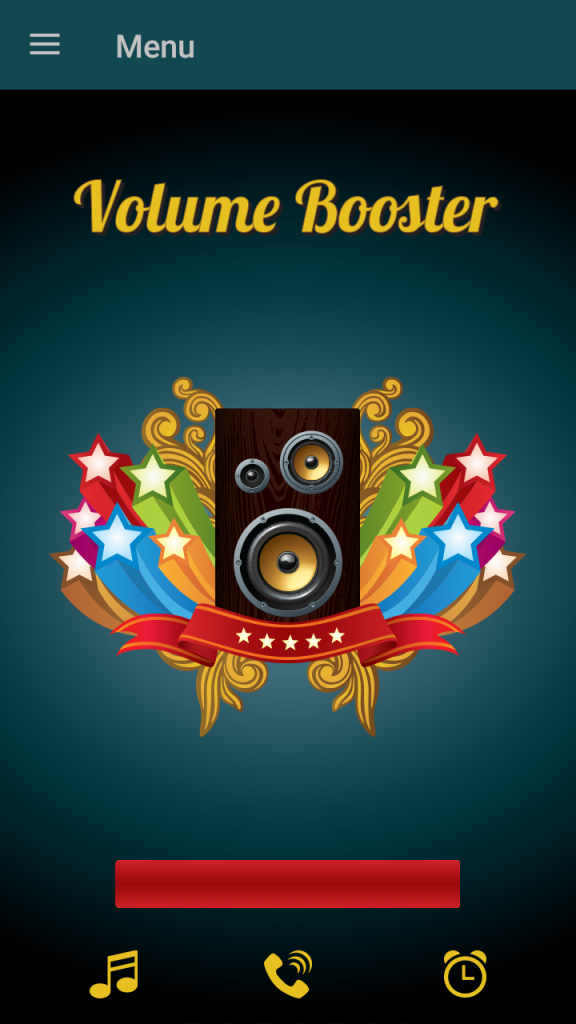 Volume Booster is very easy to use. Its user-friendly interface and simple design and layout make increasing and decreasing volume a simple enough exercise. Any novice can use it for boosting the audio output of their device. Most Android phones have a high sound capacity but they aren't able to utilize it because of improper sound settings. This is where volume booster comes in handy. It calibrates the sound settings of the phone in such a manner that the audio output is increased by almost 30 to 40%. This remarkable increase in volume means that you can hear the songs on your phone in the same manner as you would on a professional media player. Aside from just the music, the call clarity of the phone is enhanced manifolds by this app too.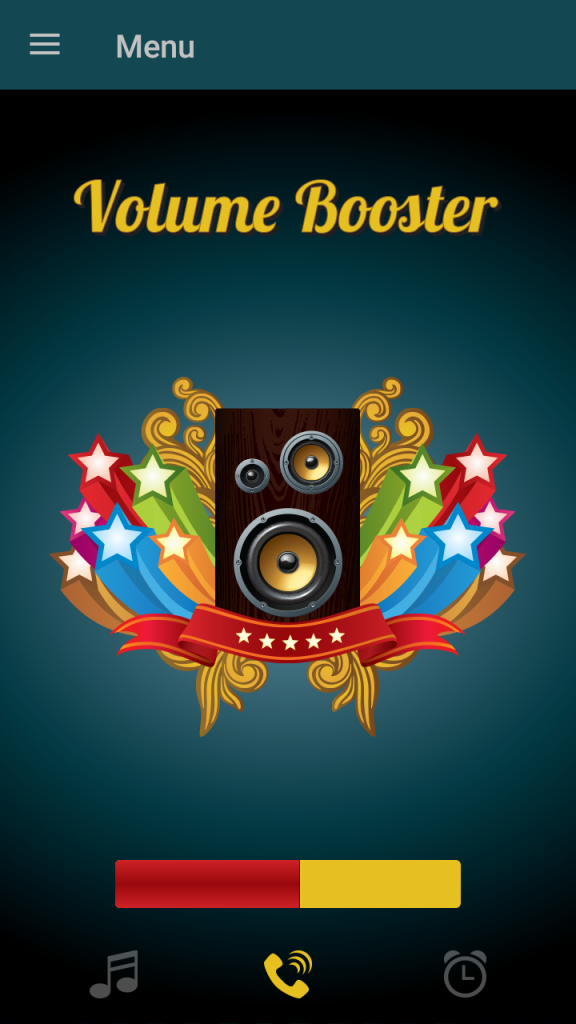 This volume booster allows you to have separate audio settings for calls, music and alarms. You will find a bar on the home screen with three options located underneath it. This bar is a slide bar and can help you control the level of volume you want to have. The options, on the other hand, include music, calls and alarms. One click on the icons of these options is going to turn them off. So, if you want to have the same audio settings for all three options, you don't need to turn off any of them. However, if you choose to have separate settings for any one of them, you can disable the other two with a simple tap on their icon.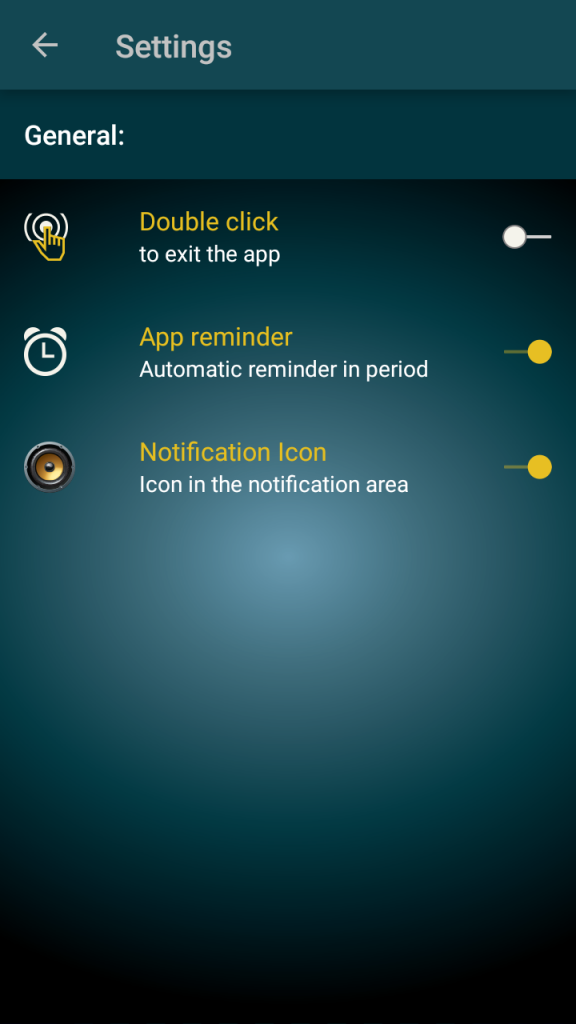 Volume Booster offers an automatic option for controlling the volume control of your phone. It can optimize the sound settings of the phone on its own depending on the capabilities of the device. However, in order to do this, this volume booster is going to require certain permissions from you. It is up to you to decide whether giving these permissions is risky or not. In theory, it can make your life a lot easier. Aside from automatic volume boosting, this app offers a bunch of customization options to you as well. These options can be found in the Settings section of the app. You can access this section from the menu that appears when clicking the button located at the top-left corner of the home screen.
Features:
User-friendly interface
Simple design and layout
Calibrates the device's sound settings
Boosts your phone's volume by 30-40%
Enhances your device's sound quality
Separate audio settings for call, music and alarms
Lots of customization options on offer
Easily increase and decrease your device's volume
Conclusion:
Volume Booster is an app which will primarily appeal to people who love using their phones as a makeshift speaker for playing music. It can optimize the sound settings of your device and enable you to maximize its audio output. It is a nice volume booster which is definitely worth having on your phone if its sound system isn't that great.
---
Add a review
Tell us your experience with
Volume Booster ♥
4.1
RELATED PROGRAMS
Our Recommendations
---
---
---
---